Steel Stud Framing Systems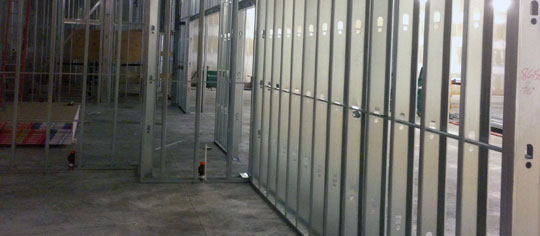 Commercial construction has seen a boom in the use of steel stud framing systems in recent years. Well-known for its unfailing accuracy and long-lasting quality, steel framing is quick, affordable and second-to-none when it comes to versatility and strength.

Sanghera Drywall Contractors has been building with light guage interior steel framing systems for several years. Our expert framers can build out any configuration of steel, ranging from bulkheads and pony-walls to full-blown commercial renovations and innovative new installations.

We are experienced in all types of metal stud framing from private homes to large commercial and industrial projects.
Call us Today for estimate
(403) 618 9107
Steel Stud Framing Gallery